Touted as Taiwan's first film to combine rally racing, family bonds, and inspiration, "See You At The Rally" is currently showing nationwide and continues to receive positive reviews. The film was also selected as the closing film at the Malaysia International Film Festival, marking an unprecedented achievement in Taiwan's film industry. Starring the acclaimed actor James Wen and Malaysian actor Jack Tan, "See You At The Rally" has gained recognition. Director Shu-Wei Chang, known for his profound skills and expertise, has emerged as a highly promising director in Taiwan's recent film scene.
Director Shu-Wei Chang, an alumnus of the Department of Mass Communication under the College of Communication and Design, hails from Kaohsiung, his hometown. In his film "See You At The Rally," over 70% of the scenes were shot in Kaohsiung. Besides Chang, the film also features Kaohsiung natives like James Wen, guest star Ivy Shao, and Henry Hsu, the singer of the theme song "Nan Feng." During the film's premiere, Chang expressed his immense delight in creating a movie in his hometown, highlighting the beauty and richness of Kaohsiung through the lens. When discussing his creative process for the film, he revealed his motivation to contribute to Kaohsiung's development by bringing the film and television industry to the city. His academic journey had made him acutely aware of the regional disparities between northern and southern Taiwan, further inspiring his dedication to his hometown's growth.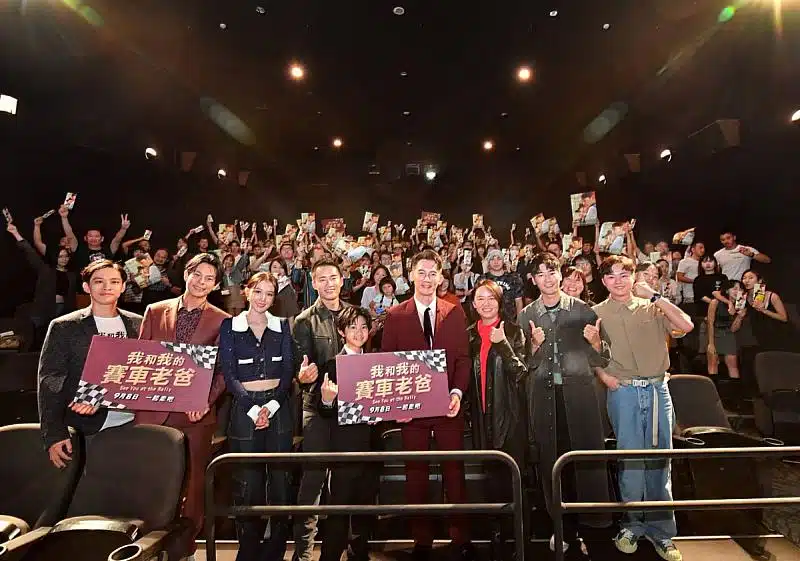 Chang expressed sincere gratitude for the guidance and support he received from ISU during his academic journey. He emphasized that ISU offered a wealth of educational resources that were often unavailable at other institutions. Resources such as the "Xuehai" and the "Xuewen" scholarships, along with internships facilitated by his department, played a pivotal role in helping him discover his future path. These resources not only expanded his horizons within the film and television industry but also sparked his imagination and creativity for filmmaking. What's even more touching is the fact that even after graduation, Chang continued to receive support and resources from his alma mater. As a graduate of ISU, he takes immense pride in this ongoing connection. Dr. Chung-Neng Lin, the Department of Mass Communication Chair, expressed his admiration for Chang's enduring passion for filmmaking even after graduating from the department. He stressed that "See You At The Rally" not only presents a distinct perspective of Kaohsiung but also showcases the remarkable professionalism of students from ISU. This underscores ISU's encouragement for young individuals to fearlessly chase their aspirations, seize each learning occasion, and blossom through their experiences.
The Department of Mass Communication has nurtured many outstanding alumni. For instance, Tzu-Yun Chen, a broadcast producer who won the "Education and Culture Program Award" at the 57th Golden Bell Awards, is an alumna of ISU. Furthermore, students from the Department of Mass Communication demonstrated their prowess by participating in the 5th "Eye Taiwan Win Cross-strait" short film competition, organized by the Mainland Affairs Council, where they took well-deserved second place, surpassing industry professionals. ISU is committed to forging connections with various channels and resources, providing students with a platform to unleash their potential. Each learning experience is valuable for honing their real-world skills and abilities.