As the pandemic restrictions have been lifted and national borders are reopening, there is a renewed wave of enthusiasm for traveling abroad this summer. Students from the ten colleges of ISU have already begun traveling to countries like Japan, China, Bulgaria, Malaysia, and more for internships and cultural exchanges. Furthermore, ISU has secured funding through the "University Alliance for Deepening Digital Learning Promotion and Innovative Application Project" and has established the "Medical, Agricultural, and Technical Alliance." Together with the partner school, National Cheng Kung University, they ventured to Indonesia. In collaboration with the local Taiwan Center Indonesia, Universitas Sebelas Maret (UNS), and Universitas Gadjah Mada (UGM), they have organized two sessions of "Integrating Digital Courses into the 15+3 Design Thinking Workshop," in which over 90 university professors participated. ISU's faculty members and administrative team have taken their academic accomplishments to an international level and have received high praise.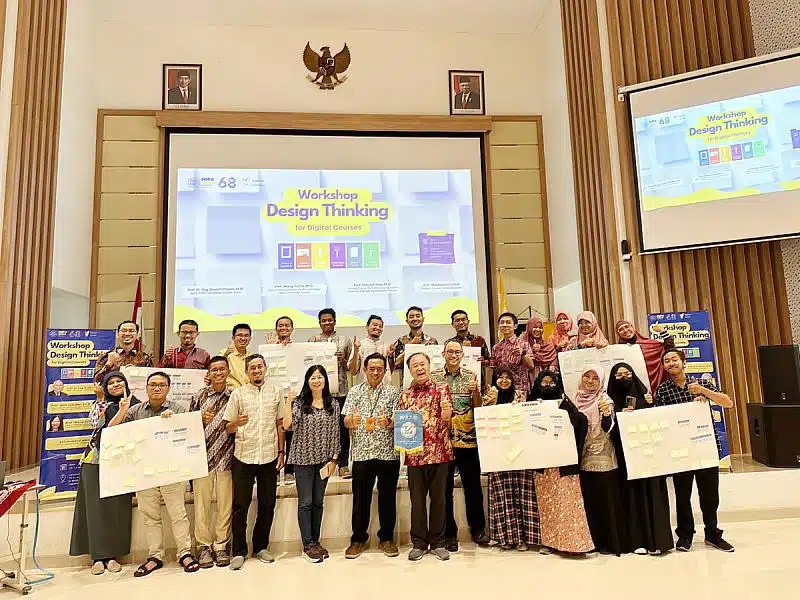 ISU and National Cheng Kung University embarked on a collaborative journey to Indonesia, led by Dr.Wen-Shen Huang, the Deputy Dean of the Office of International and Cross-strait Affairs. The team included Dr. Yu-Chi Wang from the Department of Medical Science and Biotechnology under the College of Medical Science and Technology, as well as staff of the Center for Teaching and Learning Development under the Office of Academic Affairs. They also extended an invitation to Dr. Jyh-Wei Shin, the Director of the Center for Continuing Education at National Cheng Kung University. Together, they organized a workshop titled "Integrating Digital Courses into the 15+3 Design Thinking Workshop" to promote seven EMI MOOCs courses offered by ISU, which are "Management," "Marketing Management," "Smart Tech," "Investment Management," "Consumer Behavior," "Electronic Commerce," and "Financial Technology."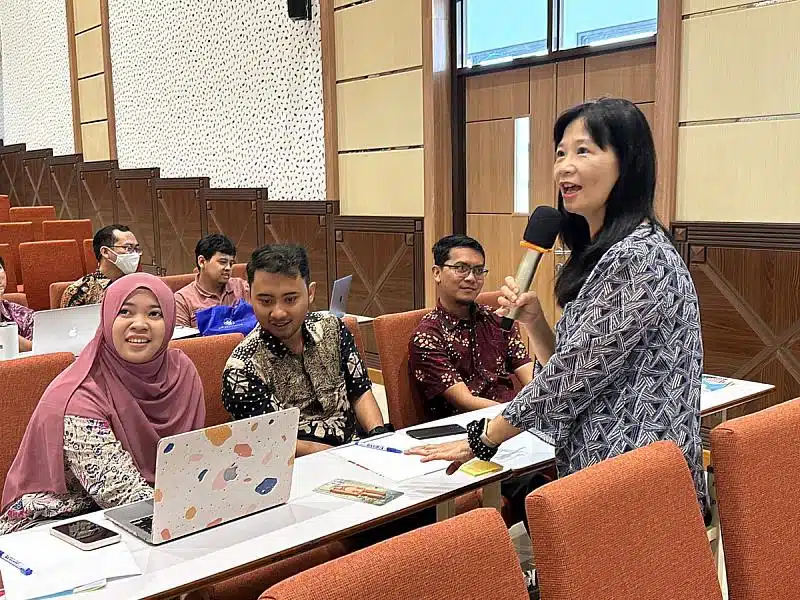 The primary objective of the event was to assist educators in systematically integrating design thinking and interdisciplinary thinking into their teaching, thereby achieving the goals of innovation and flipped learning, ultimately enhancing the quality of education. Through this event, ISU furthered its academic exchanges with the local universities, UNS and UGM, solidifying pre-existing collaborative relationships and proactively exploring diverse areas for future collaboration. Dr. Huang stated that the collaborative workshop with National Cheng Kung University and the educational partnerships established with Indonesian universities are breaking down geographical barriers in education, creating a mutually beneficial situation. Chia-Hui Kung of the Center for Teaching and Learning Development mentioned that the "Integrating Digital Courses into the 15+3 Design Thinking Workshop" received high praise from participating teachers when conducted internally. This positive feedback has encouraged the team to expand the workshop's reach internationally, hoping to further enhance ISU's global impact.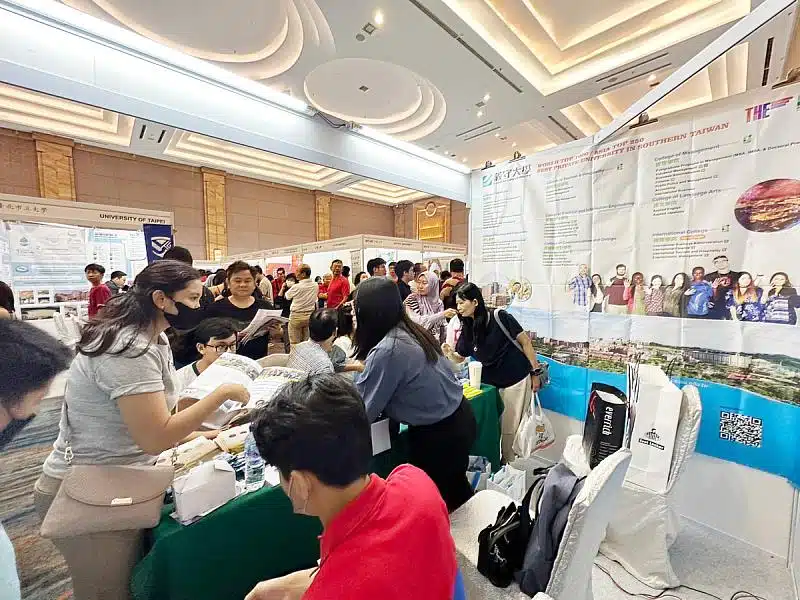 In addition, ISU invited approximately 64 high school teachers from the Java region to participate in the "Design Thinking Workshop on Incorporating the Spirit of STEAM Education and Cross-Disciplinary Teaching." This workshop aimed to drive cross-disciplinary teaching and foster innovation, encourage academic exchanges, and inspire high school students from various institutions to consider pursuing their higher education at ISU. ISU has been deeply committed to its long-term engagement with Indonesia. This summer, in addition to hosting workshops in Solo and Yogyakarta, ISU also participated in the "2023 Taiwan Higher Education Fair Indonesia," where they showcased the advantages of ISU in regions such as Jakarta, Kota Pekanbaru, and Medan. This outreach aimed to recruit Indonesian students to pursue higher education at ISU. Furthermore, during this summer break, ISU arranged for local Taiwanese students to undertake internships in areas like Cikarang, Pekalongan, and Bandung, encouraging Taiwanese students to broaden their horizons and engage in the New Southbound Policy.
ISU is renowned for its reputation as a miniature of the United Nations, attracting nearly 1,500 international students from over 40 countries. It has established itself as a premier choice for students seeking education abroad. International exchange and cross-cultural interactions have become a regular part of life for ISU students. The diverse campus environment provides students from around the world, as well as local Taiwanese students, with opportunities to step into ISU and discover the world from a unique global perspective.